How To Know If Your First Date Went Well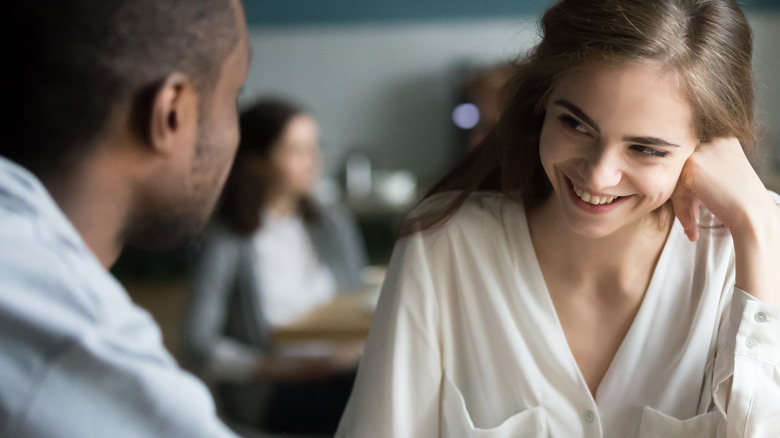 fizkes/Shutterstock
There's nothing more exciting and nerve-racking than getting ready for the first date with your crush. After all, a first date could lead to a beautiful relationship. On rare occasions, some first dates are so successful that both people end up knowing they've found their soulmate that day or night. On the other hand, some first dates are more awkward than fun. Either way, that first date is crucial for getting to know the person you're interested in and seeing if there's a genuine spark.
One aspect of a first date you shouldn't stress over is what you'll be doing because there are so many ideas to choose from that you'll always find something to do. For instance, you can't go wrong with a traditional date, such as going out to dinner or taking a walk, per Parade. Or, for a more adventurous evening, you could try going to an arcade, a paint and sip venue, or a trivia event.
Whether you asked out the campus cutie or you are ready to start dating again after divorce, we understand that everyone typically hopes to impress their dates the first time they go out. Some tips for making an impressive first impression include being punctual, putting effort into your appearance, and being a good listener (via Elite Singles). So, after following those suggestions on your date, how do you know if you're getting a second one?
Look for these indications of a successful first date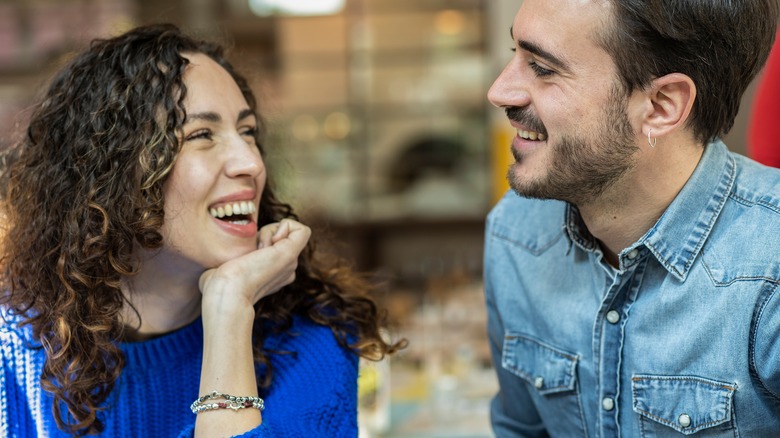 Davide Zanin Photography/Shutterstock
Although there's no way to read your date's mind to determine exactly what they thought about you, there are some clear signs that the date went well. For example, if both of you didn't want the date to end, that's always a good sign. Relationship expert Marlena Cole described a successful first date, saying, "After spending hours talking, we found somewhere else to go that night because we enjoyed each other so much" (via BestLife). If this happens, you're likely on the right path. 
A similar sense of humor is another indicator of a date-gone-well, as laughing with each other is an excellent way to bond. Who doesn't love a playful couple that's not afraid to get silly and joke around?
According to Eharmony, another way to ponder if a first date was successful is to look back and determine whether or not your felt like you were able to be your genuine self with your date. For instance, if you naturally have an extroverted personality and your date encouraged you to be talkative and matched your energy throughout the conversation, that's a great sign. Attraction is crucial, too. Looks aren't everything, but if there's a genuine spark between two people, you both should feel at least some level of physical attraction.
Of course, dating should be fun. Try not to stress too much or overanalyze how the date went — just trust your instincts!