Everything You Need To Know About Adding CBD To Your Skincare Routine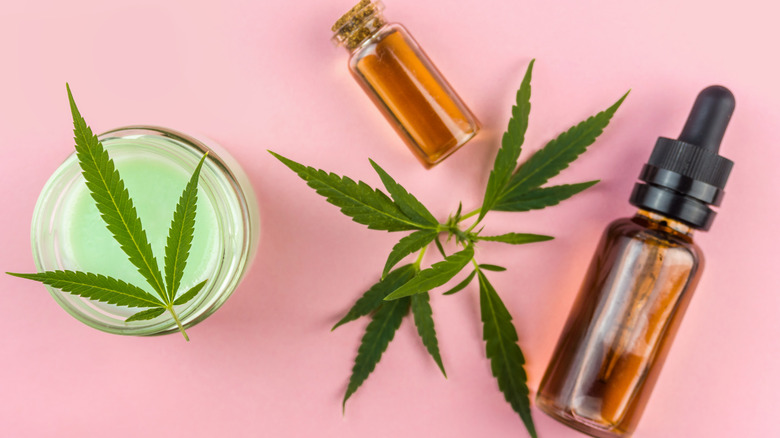 Creativan/Shutterstock
It seems like CBD, also known as cannabidiol, is everywhere nowadays. You can get almost any product with CBD infusions; whether it's wellness products or medication, CBD is the newest hit ingredient. It was only a matter of time for CBD to hit the market in your skincare products.
These products have made such a splash in the skincare world that, according to Forbes, the CBD skincare industry is expected to hit $1.7 billion by 2025. It's therefore safe to say that we'll be seeing tons of new CBD skincare products in the next couple of years.
Even though CBD products have made a large impact on the skincare industry, there are still plenty of myths and misconceptions out there about the safety and usage of CBD. A lot of these come from our overall lack of knowledge of CBD and the benefits that it can provide when used correctly.
Benefits of using CBD skincare products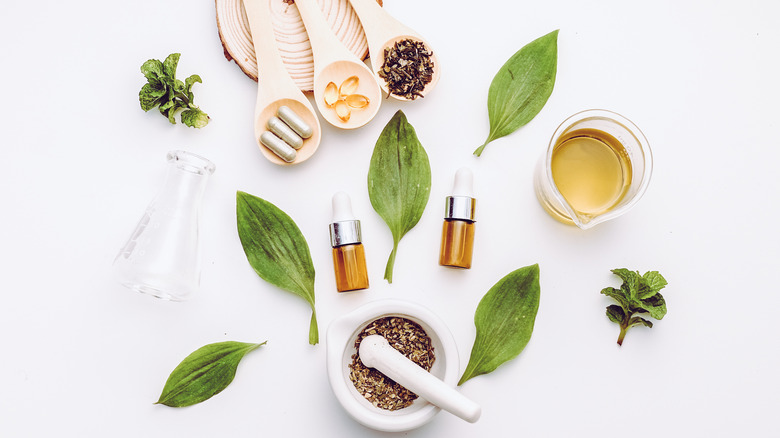 paulynn/Shutterstock
To first understand the benefits CBD could have to your skincare routine, we must clear one of the most common misconceptions about CBD in general. As Healthline reports, CBD doesn't contain psychoactive effects, which is the property that gives people the feeling of being high.
When CBD is included in a skincare product, you may find that it helps control any type of condition in which the skin is reacting to a trigger. The purpose of CBD is to control the part of the body that reacts to triggers with conditions such as acne, inflammation, eczema, and more. Meanwhile, the external skin benefits of CBD include treating inflammatory acne, calming rosacea and eczema, and reducing breakouts (via Byrdie).
As well as treating your skin on an external level, CBD can do a lot for your skin inside. According to Foreo, CBD can also be used to treat skin issues that arise from internal problems such as stress. Because CBD also has therapeutic benefits, it can help reduce the amount of damage that stress can cause to your skin, such as acne breakouts.
Like with any skincare product, there is a certain degree of caution that should be used with CBD, especially when trying it for the first time. Although dermatologists at Cedars-Sinai have concluded that there are no known side effects about which to be concerned, they suggest still being vigilant about any skin reactions that may pop up.