Tips For Finding The Perfect Shapewear For You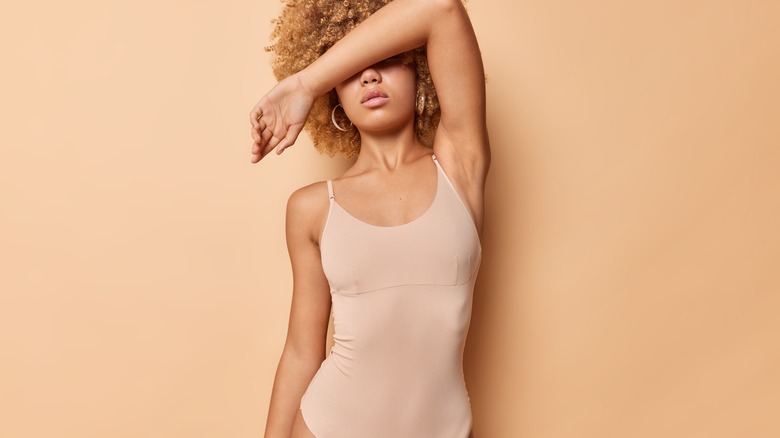 Cast Of Thousands/Shutterstock
If you've ever seen a red carpet and wondered how celebrities seem to always look so put together, the answer is good shapewear. Unfortunately, shapewear hasn't always been viewed as the most comfortable article of clothing. With its extra tight shapes and different sizing, shapewear has gotten a bad reputation.
Thankfully, now that shapewear has become more popular, there are more options and styles available. It's become so popular that Sara Blakley, owner of Spanx, became the world's youngest self-made billionaire in 2012. Since then, the company itself has grown to be valued at around $1 billion. It's safe to say that shapewear isn't going anywhere (via Bustle).
The appeal of shapewear is that it helps smooth out any lines underneath your wardrobe and accentuates your natural body. The right shapewear will feel comfortable and make you feel great in your own body. So, how do you pick the perfect shapewear that fits but helps you be your most confident self?
Which type of shapewear do you need?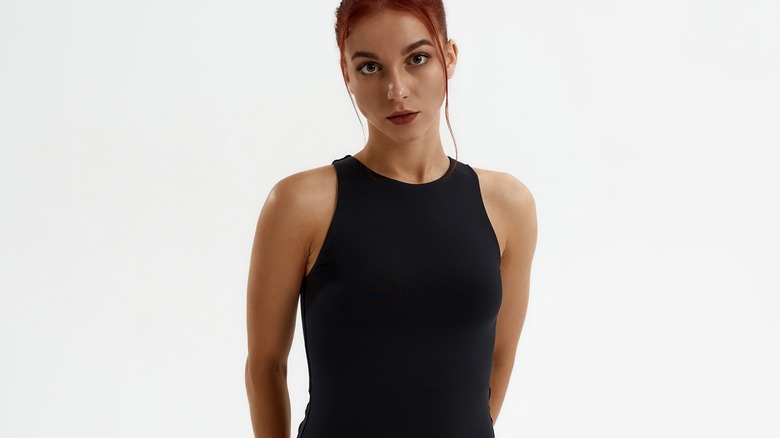 BAZA Production/Shutterstock
When picking out new shapewear, you have to first know what it is you're looking for. Typically, shapewear will be labeled by the level of compression, which is the amount of support and control it has. The most common levels of compression are light control, medium control, firm control, and extra-firm control.
Light control is shapewear that can be used every day since it has more stretch to them. Medium control pieces can also be used every day but have more support. This is for those who want more firmness in their day-to-day life. Firm and extra firm control shapewear have the least amount of stretch but the most support. They're typically worn for special occasions as they're the most contouring (via Women & Home).
The shapewear you choose needs to factor in the area of your body where you want more control. Since there are various styles, you can pick the shapewear that best suits the area you choose. If you would like more support in your bottom, choose between panties or bike short-type items that will help shape and lift your legs, thighs, and bottom. Those looking for more shape and smoothing in their midsection should look for shapewear cami tops or bodysuits. If you want a bit of everything, you can look for a full-body shapewear piece that typically comes in the form of a one-piece (via Shapermint).
Tips for a perfect fitting shapewear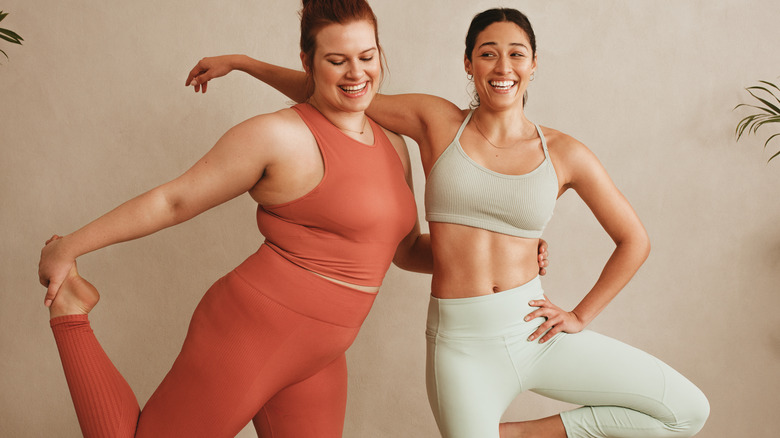 Jacob Lund/Shutterstock
Once you know what type of shapewear you need, you should consider a few factors before purchasing your item. Although the most common purpose of shapewear is to shape your body, do not attempt to size down.
As Sarah Blakely suggests, you should always purchase shapewear in your typical clothing size (via Self). Because shapewear comes in a fabric that tightens the body more, it's unnecessary to size down. Sizing down defeats the purpose of shapewear as it causes discomfort and bulges. Shapewear should fit comfortably without any rolling up or down. Any rolling or bulges mean that you may have the wrong size.
When choosing what color to purchase, you should focus on your skin tone and the outfits you plan to wear. According to Harper's Bazaar, the ideal color should be that closest to your skin tone for it to blend in flawlessly. You can also choose to buy shapewear in the same color of the outfit you plan to wear for that same blend.